Enhance your work wardrobe with the Best Dressed Socks you've ever felt.

Over 10 years of developing the best performance socks and sleeves for athletes has given us the knowledge and experience to make the best dress socks ever.

So we've decided to branch out.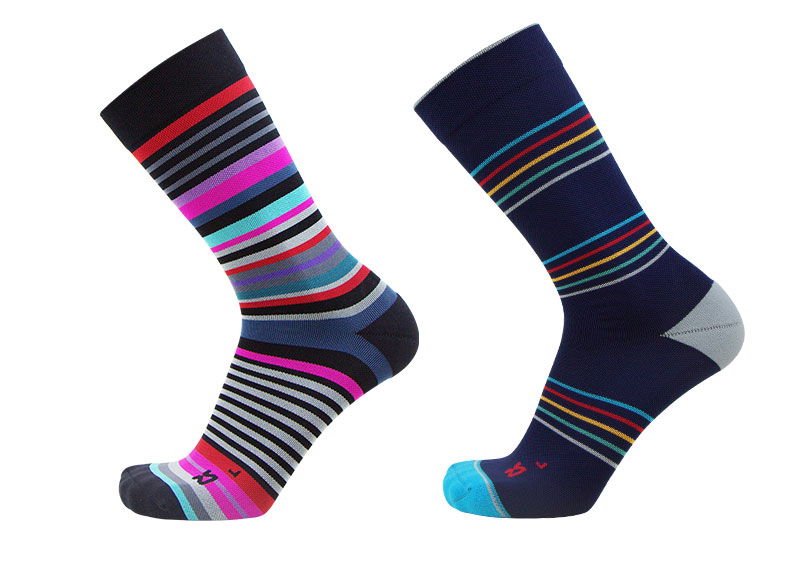 In recent years there has been a resurgence of socks in fun and modern prints. But even after the release of all these printed socks, we feel there is still something missing.

Why are traditional dress socks still made from cotton?

Zensah Best Dressed Socks are made from a blend of Tencel fabrics, sustainably sourced and designed to feel softer, breath better, absorb moisture, prevent stink and make you the Best Dressed in every situation.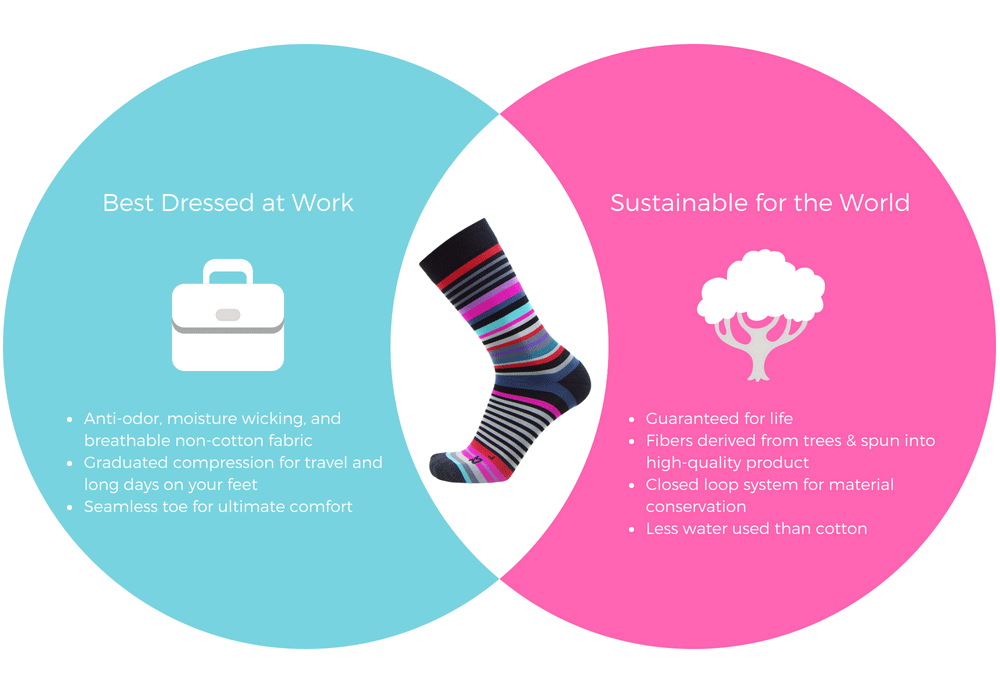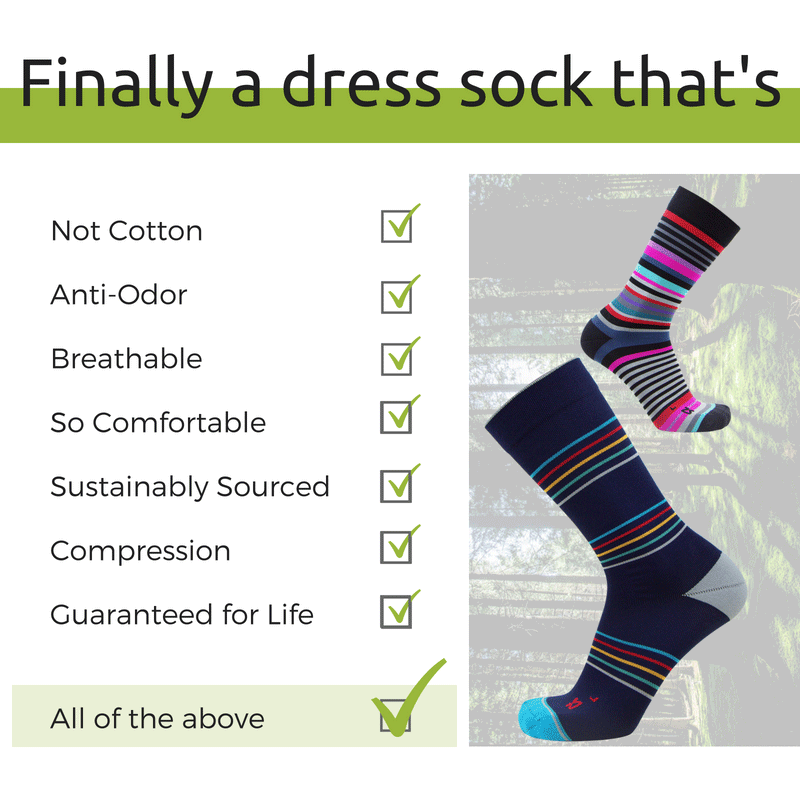 Best Dressed Socks blend the technology and performance of Zensah Athletic Socks with the feel and comfort of traditional dress socks offering the best of both worlds.


200-needle, anatomical fit and no-slip cuff make the Best Dressed socks more durable, comfortable, and better fitting than regular cotton dress socks. Featuring TENCEL® fibers, they are more absorbent than cotton and deliver an improvement of up to 50% in moisture absorption.


The Best Dressed Socks are eco-friendly as the fibers are of botanic origin - TENCEL® is extracted from the raw material wood. In addition, water consumption to produce the product is 10 - 20 times lower than to produce a similar product with cotton.


Natural anti-odor protection is provided by TENCEL® fibers, allowing them to be worn all day without having to worry about the build up of stink.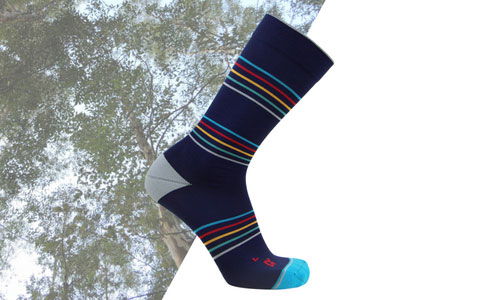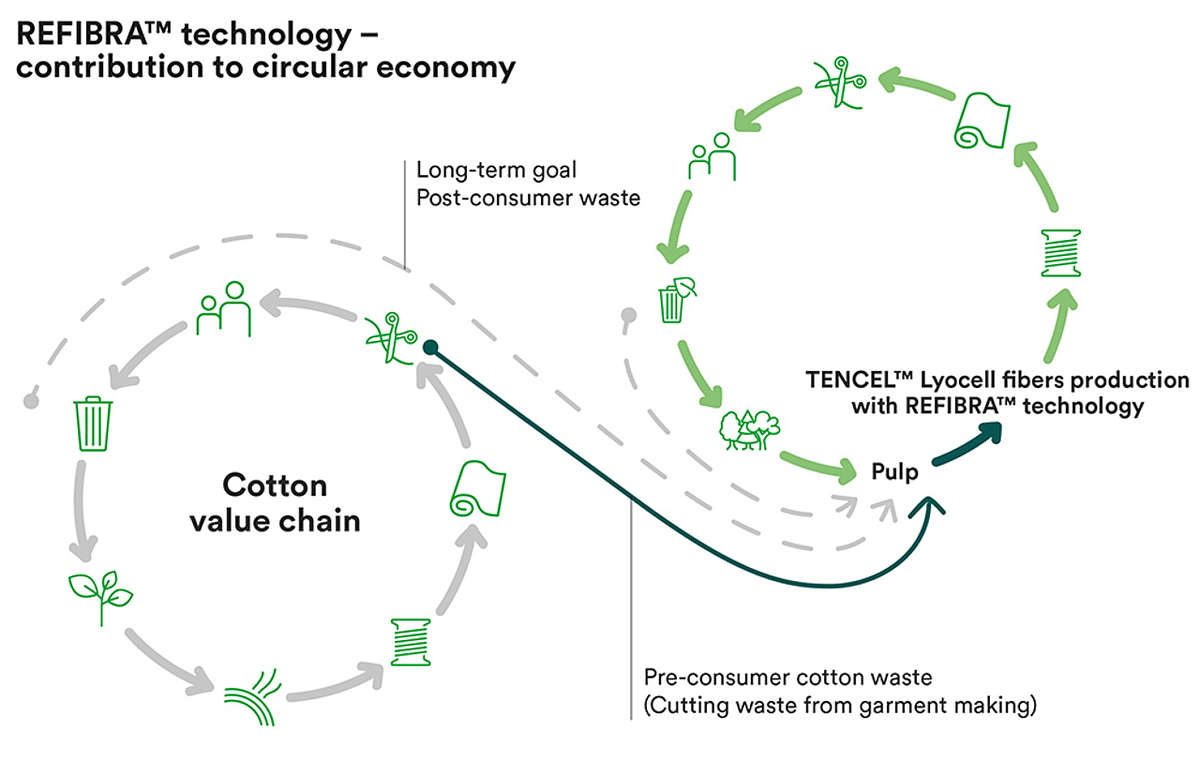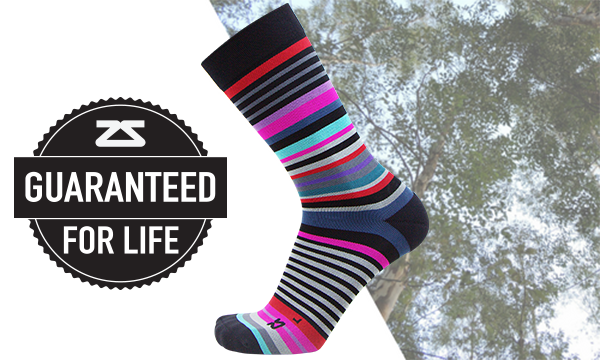 We believe so much in these socks that they come with a
lifetime guarantee.


These socks are designed to work as hard as you do. If you feel like they are getting burnt out after too much time behind the desk, we'll exchange them for you.